Hjortø Group – modulation of chemokine signalling and immune cell chemotaxis
The Hjortø Group carries out fundamental research in order to understand how naturally occurring peptides and other allosteric modulators acting at chemokine receptors affect immune cell function in vitro and in vivo to provide new principles for improved anti-inflammatory and immune-activating drugs to be used in future therapy.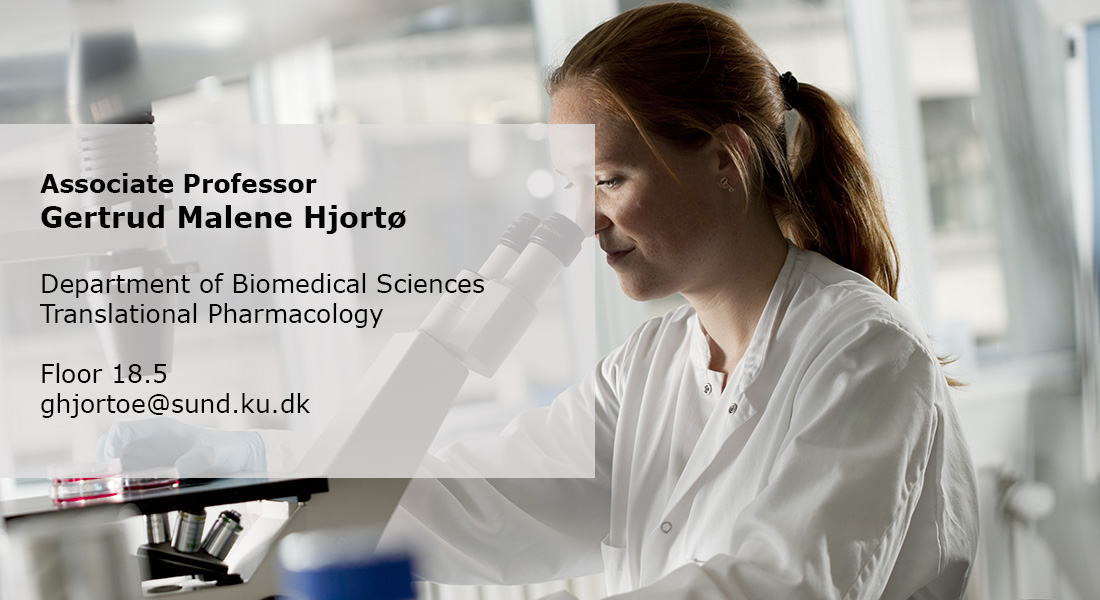 Our work aims at identifying new drug candidates for treatment of inflammatory diseases and cancer. We do this by analysing how peptide-based allosteric modulators acting at chemokine receptors, affect the potency of a broad range of chemokines in cell signalling and chemotaxis potential and by quantifying their ability to affect the inflammatory profile of professional antigen presenting cells.
Our work provides insight into the MOA of these modulators and optimized versions thereof. These modulators can potentially be used for in vivo modulation of immune cell chemotaxis and activation to provide new ways to treat inflammatory diseases and cancer in the future.
In vitro pharmacology (cell signalling assays in cell lines & primary immune cells (cAMP, arrestin recruitment, calcium flux, receptor internalization etc.).
In vitro 3D chemotaxis assays (Time-lapse microscopy)
Protein-protein interaction (SPR & Fluorescent polarization)
Immunological approaches, Flow cytometry and ELISA